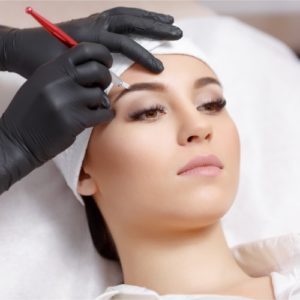 Pricing- $425 w/touch up & Aftercare
3D Hairstrokes, Eyebrow Embroidery Tattoo or Microblading is a new method of eyebrow tattoo that mimics the look of real hair and last up to 2 years!
Fill in sparse areas or "bald patches" in your brows
Make your brows look fuller and thicker
Darken blonde or light brows
Correction of old eyebrow tattoo
Correct uneven brow shape to make them more symetrical
Create a whole new brow if you have little or no eyebrow hair
Great for alopecia or trichotillomania sufferes!
Whichever the reason may be, Microblading can help you in a ton of ways! You'll spend less time doing your makeup, save some dough on expensive beauty products and enjoy the simple fact that you don't have to do your brows!